Well, in a world of extreme competitive nature, looking after your finances becomes one of the most essential things. Yes, currently tons of financial software are present online. But, not each of that software is a good one. Hence, I have got for you the best Personal capital review.
Indeed, Personal capital has worked their way right at the top where they have become one of the most famous financial platforms.
Further, the free version of the software is a simple budgeting application. But the software delivers some more good tools that can help you in the financial work culture.
Right now, let's go ahead and unwrap an exclusive Personal Capital Review, from this article. 
Personal Capital Review 2020
First and foremost, Personal capital software has been used by millions of people all over the globe. However, most people make use of the free version where you can also go ahead and buy the paid version too. 
Currently, the service has been catering to over 18,000 clients and has an asset of over $8 billion. This is true quite a major achievement where the company has got its headquarters in San Carlos, California. 
Speaking about the users, most of them start off with the free version. Later onwards if they need some more added functionality, then they go ahead and choose the paid version. 
Personal capital review: Working of Personal Capital
As I said right at the beginning, the Personal capital offers two versions of the software. Out of which, one is the Personal capital free financial dashboard while the other one being the Personal capital wealth management. 
Though the names of both software look similar, they offer distinctive functionalities to different sorts of users. 
A look at Personal capital free financial dashboard
Well, though this is a free version from a Personal capital company, it can be used as a budget app as shown on crunchbase. 
Also, you must know that the features with this one are fairly limited where this option will offer you investment support. 
Speaking about the dashboard, it serves as the financial aggregator where you have the option to include each of your accounts. 
Such sorts of a thing include savings, investments, loan accounts, credit cards, and much more. 
Further, it even allows people to enter almost all of their financial statements in one go.
What's more? Going ahead in this Personal capital review, you can also include different employer retirement plans that come under the free version plan. 
With the help of free version, you can effectively do budgeting; analyze your spending budget along with spending categories. 
Plus, in budgeting you will get month related summaries that will help you understand where exactly your money is going. 
This tool creates allows you. Once set up, it tracks your income and expenses from the various financial accounts you've linked to the platform. 
You'll then set financial goals, like preparing for retirement or paying off debt. The analyzer will assist you develop strategies to succeed in your goals.
Despite the private Capital Financial Dashboard's limits on the budgeting side, it's a superb service when it involves investment management like Acorns. It offers the subsequent investment tools which are as follows: 
Many people participate in employer-sponsored retirement plans. But few are conscious of the investment fees that are hidden in those plans.
Moving ahead in Personal capital review, the analyzer will show you exactly what each fund in your plan is costing you. it'll then suggest alternative allocations into lower-cost funds. You can also try Blooom 401k investment plan. 
The planner uses a series of "what if" scenarios, to assist you identify if you're on target together with your retirement goals. 
You'll adjustment for changes in your situation, like employment or career change, the birth of a toddler, or maybe saving for school. It takes into consideration outside factors which will have an impression on retirement.
This could be the foremost important investment tool of all. Once you aggregate your investment accounts on the platform. 
This tool will assist you to optimize those accounts. It can recommend adjusting your portfolio mix to enhance your overall investment performance.
By tracking your assets and liabilities, you'll quickly determine your net worth. That's important because net worth is that the most vital number in determining your overall financial strength.
Personal advisor
Moving ahead in Personal capital review, The Financial Dashboard is liberal to use, you'll still have the power to contact a private advisor. 
Further, the advisor won't be ready to provide investment advice, but they will assist you with questions regarding the service, also as provide additional information on any recommendations made by Personal Capital.
Savings Planner
The savings planner tab breaks down what proportion cash you've got saved for every account type and also guide you how to save money. 
It also shows it by taxable, tax-deferred, and tax-free accounts, so you'll plan which bucket you plan to tug from in any given year.
One of the foremost unique features of private Capital is its tool that shows what proportion savings is required annually to succeed in a selected likelihood of success on the Monte Carlo similar. 
For those that are more conservative and need to plan for a 90% likelihood of success, it computes for you ways much you'd got to be at that level.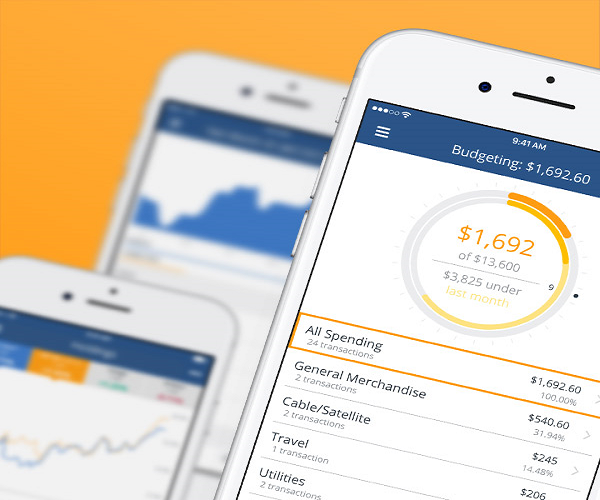 Conversely, for those that have more flexibility in their plans or who are okay with having a less secure pathway to retirement, you'll set the calculator to calculate a 50% chance of success, and see what proportion less you'd got to save annually. 
As with many of the opposite parts of private Capital, the features are robust and permit you to tackle things in multiple ways. 
It's great to either be ready to enter what proportion money you'll save annually and see how likely that's to urge you to your goals and to line the share Chance of Success and have it calculate for you ways much you would like to save lots of. 
Either one without the opposite can desire a touch of a game, so having both options allows multiple ways of determining what proportion you would like to save lots of.
A look at Personal Capital Wealth Management
Personal Capital Wealth Management is usually grouped with advisors, which isn't entirely true. 
While they are going to use significant automated investment tools, there's also a really strong element of active human management. That puts the service somewhere between traditional human investment advisors and robot advisors.
Similar to robot advisors, Personal Capital starts by determining your risk tolerance, investment goals, and time horizon. But they also consider your personal preferences in constructing your portfolio. 
Your portfolio is managed consistent with Modern Portfolio Theory (MPT), by investing across multiple asset classes for correct diversification. They also rebalance your portfolio periodically to take care of target asset allocations.
Your portfolio is invested in six asset classes:
U.S. stocks

U.S. bonds

International stocks

International bonds

Alternative investments, including land investment trusts, energy, and gold

Cash
The specific percentage of your portfolio in each asset class will depend upon your investor profile, as determined by your risk tolerance, investment goals, time horizon, and private preferences.
Each asset class is invested during a low-cost index-based exchange-traded fund (ETF), to supply broad market exposure at a coffee expense ratio. 
However, the U.S. equities portion is going to be held during a well-diversified sample of a minimum of 70 individual stocks. 
This enables Personal Capital to supply tactical weighing and tax optimization (read on for evidence of both services).
Wealth Management's Investment Strategies in Greater Detail
This is often an investment approach that improves on traditional indexing by maintaining more evenly weighted exposure to every sector and elegance.
Backtests have indicated the strategy outperforms the S&P 500 by 1.5% per annum, and with lower volatility.
This is often an investment strategy designed to lower the tax liability resulting from your investing activities. It's a technique using several techniques:
Using ETFs instead of mutual funds, since they generate far less in terms of capital gains.

Using individual stocks, since they will be easily bought and sold to get tax-loss harvesting.
Tax allocation is used during which income-producing assets are held in retirement accounts, while capital gains generating assets are held in taxable accounts to require advantage of lower long-term capital gains tax rates.
Socially Responsible Investing (SRI)
If you select to include SRI into your investing activities, specific investments are chosen to support their compliance with what's referred to as environmental, social and governance, or ESG.
This means investments are chosen in companies that supported their environmental impact, social impact (diversity and labor relations), and management. 
Management, or governance, is decided by management structure, board independence, and executive compensation levels. 
Moving ahead in Personal capital review, this may offer you a chance to take a position in what you think in while avoiding what you don't.
Personal Capital Wealth Management Features
Joint and taxable investment accounts; traditional, Roth, SEP and rollover IRAs; trusts; advice only on 401(k) and 529 plans
Your Wealth Management portfolio is going to be held with Pershing Advisor Solutions, one of the most important investment custodians and clearing agencies within the world. 
All accounts are protected by SIPC, for up to $500,000 in securities and cash, including up to $250,000 in cash. 
This coverage protects you against broker failure, and not against monetary losses thanks to market fluctuations.
This is often a serious part of the Wealth Management service. Financial advisors are available by phone, email, live chat, or web conference on a 24/7 basis. 
Moving ahead in Personal capital review, As a client of the Wealth Management service, you'll have two dedicated financial advisors. 
They'll provide you with full financial and retirement planning, also as college savings, and financial decision support on such topics as insurance, home financing, stock options, and even compensation.
Personal Capital Wealth Management Private Client Service
Free – the Financial Dashboard
Investment Service – the essential investment tools and services provided as a part of "> a part of the Financial Dashboard (meaning the Free and Investment Service are both parts of an equivalent service level)
Wealth Management – for investors with a minimum of $200,000 to take a position 
Private Client – for investors with over $1 million to take a position 
Private Client provides a better level of service for higher asset clients. 
Additionally, to offering lower annual advisory fees, you furthermore may get priority access to a licensed financial planner and other financial professionals, private banking services, estate services, and collaboration with an estate attorney and CPA.
Additional Personal Capital Features and Benefits
You'll reach Personal Capital by either phone or email, 24 hours each day, 7 days every week. You can also go to their customer support page and clear your doubt. 
This applies to both the free version and therefore the Wealth Management service, but the Wealth Management service also comes with access to 2 live financial advisors.
The mobile app is out there for iOS and Android devices, also as Apple Watch, and may be downloaded at the App Store or on Google Play.
There's currently no capability to print reports from the private Capital application. They promise the potential is within the pipeline, but cannot provide an estimated time of arrival.
However, you'll export transactions, but the potential is restricted only to the online application. To do so, you would like to log into the web site using either Chrome or Firefox. 
You then navigate to Transactions/All Transactions, then click on CSV to export the transactions.
Security Personal Capital uses the subsequent security measures:
The platform is read-only, so no withdrawals or transfers are often made

Two-factor authentication

Requires you to register any devices you employ to access the platform

Military-grade encryption (256-bit AES) to stay your data secure

Firewalls and perimeter security

Continuous monitoring

Fingerprint scanning is out there for iOS devices (but not Android)
How to sign up with Personal Capital?
You can check-in for private Capital through the web site. You must begin by providing your email and mobile number, then creating a password.
You'll then be asked general information, including your name, age, age at which you propose to retire, and therefore the amount of cash you've got saved toward retirement. (As indicated throughout this review, Personal Capital features a strong orientation toward retirement.)
Once you've completed that information, you'll begin linking your accounts. Personal Capital syncs with quite 12,000 financial institutions, otherwise you can simply enter your institution's name and web address. 
Personal Capital will analyze your financial accounts going back from one to 3 months. supported the analysis, you'll have access to all or any the tools on the Free Dashboard, also as Personal Capitals recommendations for your investment accounts.
If you would like to check-in for the Wealth Management service, you'll contact a financial advisor to urge the method going (or wait a brief while, and one will contact you). 
You'll be required to supply additional information, including documentation verifying your identity. 
You'll then get to link one or more financial accounts to transfer funds into your Pershing account, which can hold your investments. 
Moving ahead in Personal capital review, Personal Capital also allows you to transfer securities from other investment platforms.
You'll complete a questionnaire that will determine your risk tolerance, investment goals, and time horizon. 
But you'll even have an internet conference with a financial advisor, where more specific information is going to be gathered. 
Your portfolio is going to be created supported your answers to the questionnaire, also because of the information provided to the financial advisor.
Personal Capital Review: PROS and CONS
After you have known every single feature of Personal Capital, now I have got for you the Pros and Cons.
Quickly go ahead and unveil each of the Pros and Cons. 
Budgeting and investment management on one platform
Personal Capital offers personal financial management/budgeting, plus investment management on an equivalent platform.
The Financial Dashboard includes an outsized number of investment tools also as budgeting capabilities and is liberal to use. 
Moving ahead in Personal capital review, it'll also provide investment advice for accounts beyond your Personal Capital Wealth Management account.
The Wealth Management service uses extensive tax optimization strategies to attenuate the income taxes generated by your investments.
The Wealth Management service provides two financial advisors for every client, who can assist you, manage your entire financial life.
Socially responsible investing
If you think about yourself socially responsible and you would like to form sure your investment aligns together with your values, you'll do this with Personal Capital.
CONS
High minimum for Wealth Management
The minimum initial investment required for the Wealth Management service is $100,000, which can eliminate small and most medium-size investors.
If you check-in for the free version you'll be solicited to upgrade to the Wealth Management service. Some users and readers have described this as "annoying".
The fee of 0.89% most investors can pay for the Wealth Management service is far above robo-advisors, like Betterment and Wealthfront, who charge from 0.25% to 0.40%. 
But it does have to be acknowledged that private Capital provides investment management services closer to traditional human investment managers, instead of robo advisors.
Limited budgeting capabilities
The budgeting capabilities of the platform are far more limited than fully dedicated budgeting apps, like Mint, Quicken, and YNAB.
My experience using Personal Capital
For the foremost part, the private Capital user experience is sweet. 
I've done most of my exploring on my laptop because the richness of their graphical reports lends itself to a much bigger than four-inch screen. As a result, their iPad app is additionally slick.
Moving ahead in Personal capital review, like any app that has access to sensitive financial information, security is vital. 
Personal Capital has a two-factor authentication, meaning that whenever you log in from an unknown device (or clear your cookies), you'll be required to urge a text message or call with a PIN that you simply must enter alongside your password.
That can be an inconvenient extra step sometimes but provides peace of mind that somebody who happens to swipe your login can't view your entire financial transactions.
Conclusion: Personal capital review
Coming right at the concluding phase of the article, I hope you have got a complete personal capital review. Yes, it's one of the best financial platforms out there in the market that offers the privilege to choose between paid and free versions. 
At the start, you can begin with the free versions where you can then go ahead and opt for the paid versions.
Eventually, you can decide on which plan you want to choose from Personal capital and then go ahead and start making your budget, the best way.